Pedestrian Crashes in Fairfield County (CT)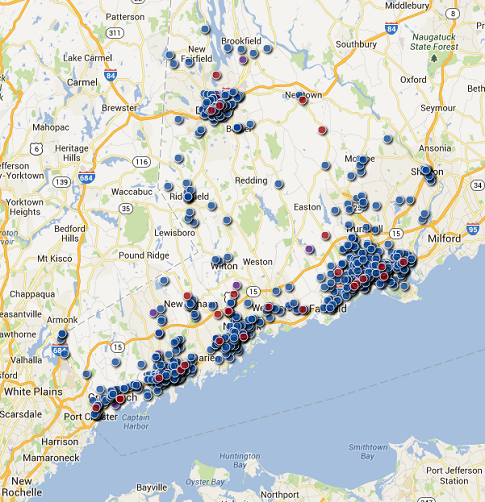 There were 1,022 crashes involving pedestrians in the three-year period between 2010 and 2012 in Fairfield County, Connecticut, which resulted in 1,077 pedestrian injuries and 34 deaths. (See the press release here)
See the map of all injuries and fatalities here, or click on the map to the right.
Fact Sheets
US Route 1 had the most pedestrian crashes in Fairfield County (169). The factsheets below highlight crashes on Route 1 in the eight Fairfield County municipalities it traverses.
Crash Rates and Statistics by Municipality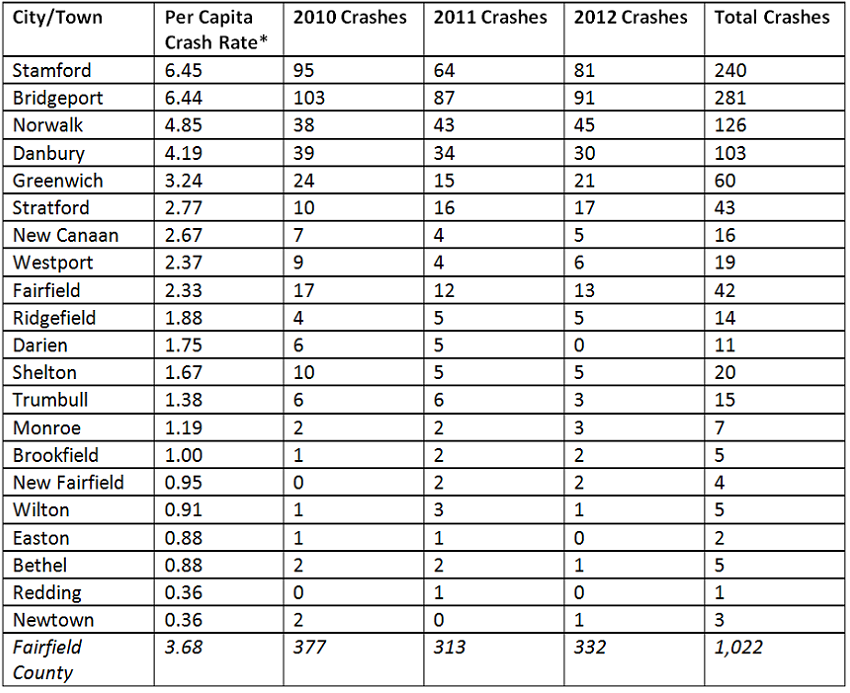 * Per capita crash rate is the number of annual pedestrian crashes per 10,000 residents.